[SoftNAS KB]: Installing HA Hotfix
Symptoms
It has come to SoftNAS' attention that very brief losses of communication between AWS SoftNAS instances in an HA pairing has resulted in unnecessary and seemingly spontaneous failovers. Based upon diagnostics data thus far received, there is no indication of the source of these periodic heartbeat failures, whether they are surfacing due to a SoftNAS or AWS based issue. To fix this issue, we are providing a hotfix to enhance logging, and to reduce the frequency of HA Daemon monitoring, preventing unnecessary failovers while ensuring that any communication losses are logged, so that they can be traced to their source.
Purpose
This KB article provides the steps required to apply the hotfix in order to eliminate the unnecessary failover issue.
Resolution
Log in to your SoftNAS instance using your current credentials.
In the Storage Administration pane, expand Settings, and select General System Settings.

This will bring you to the Webmin Panel. In the Webmin Panel, expand Others, and click Command Shell.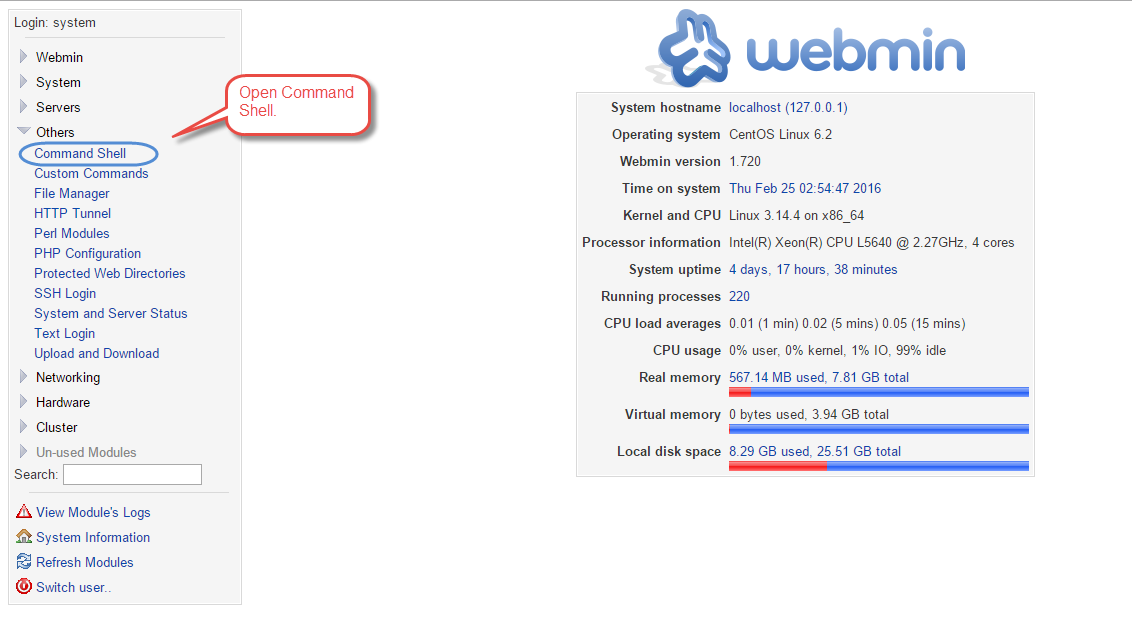 Paste the  following command into the Command Shell Applet. 
curl https://www.softnas.com/software/hotfixes/hotfix-3408.sh.gz | gunzip | sh

Click Execute Command.
The hotfix will begin installation. To monitor the update, note the location of the install log. The log will appear as something like:
 'cat /tmp/tmp.0JGmVWaPUc/install.log'